Bring your design to life with Archiple animation video tool V1.0 Beta.
Unlock the power of video marketing
1. Empower your business with transition animations, A video editor for everyone,Showcase your design from scratch, Immerse your customers in the scene.
2. Render in real time. Handle endless revision requests with ease,RTX ray tracing for extra realism,No need to wait for renders to complete, Make creative decisions immediately
3. Ray tracing for photorealistic graphics, Enhanced visual experience with intelligent denoising, Real-time lighting with thousands of effects, Built-in depth of field system for artistic scenes.
Q: How to get Magic Video?
A: You can download the [RTX Client] from aihouse by https://www.aihouse.com/download page.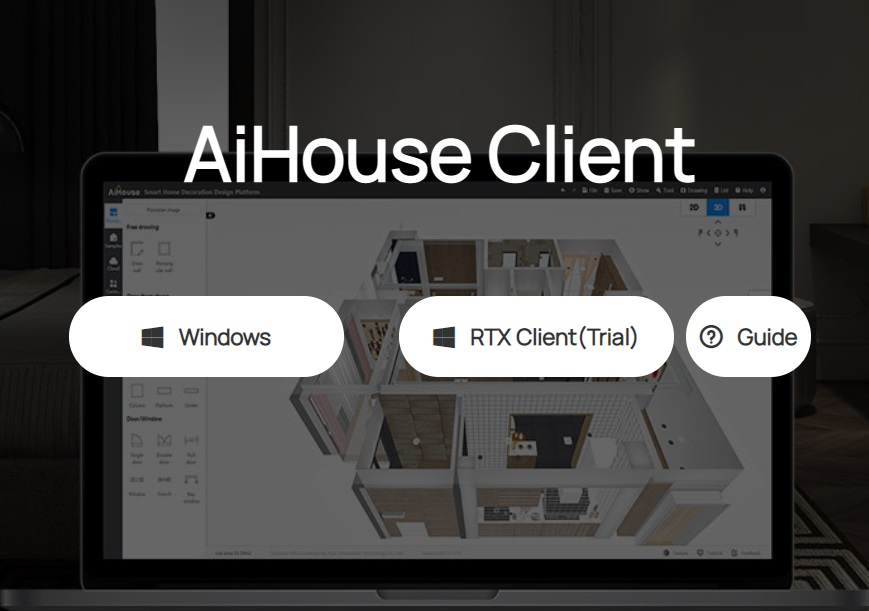 Q: How to know if I have successfully purchased Magic Video?
A: Open RTX Client to see if there is a 'Realtime' button.
Q: How do I generate videos with Magic Video?
A: Currently you cannot produce videos with real-time ray tracing technology on web browsers. You need to download and install our client version to use this function.
| Items | Minimun requirements | Recommend requirements |
| --- | --- | --- |
| CPU | Intel i5 1060kf(6 core) | Intel i7 10700(8 Cores) |
| RAM | 16GB dual channel | 32GB dual channel |
| Storage | SSD solid state 500GB | SSD solid statie 1TB |
| GPU | RTX 2060S 8GB | RTX 2070S 8GB |
| OS | Windows 10 | |